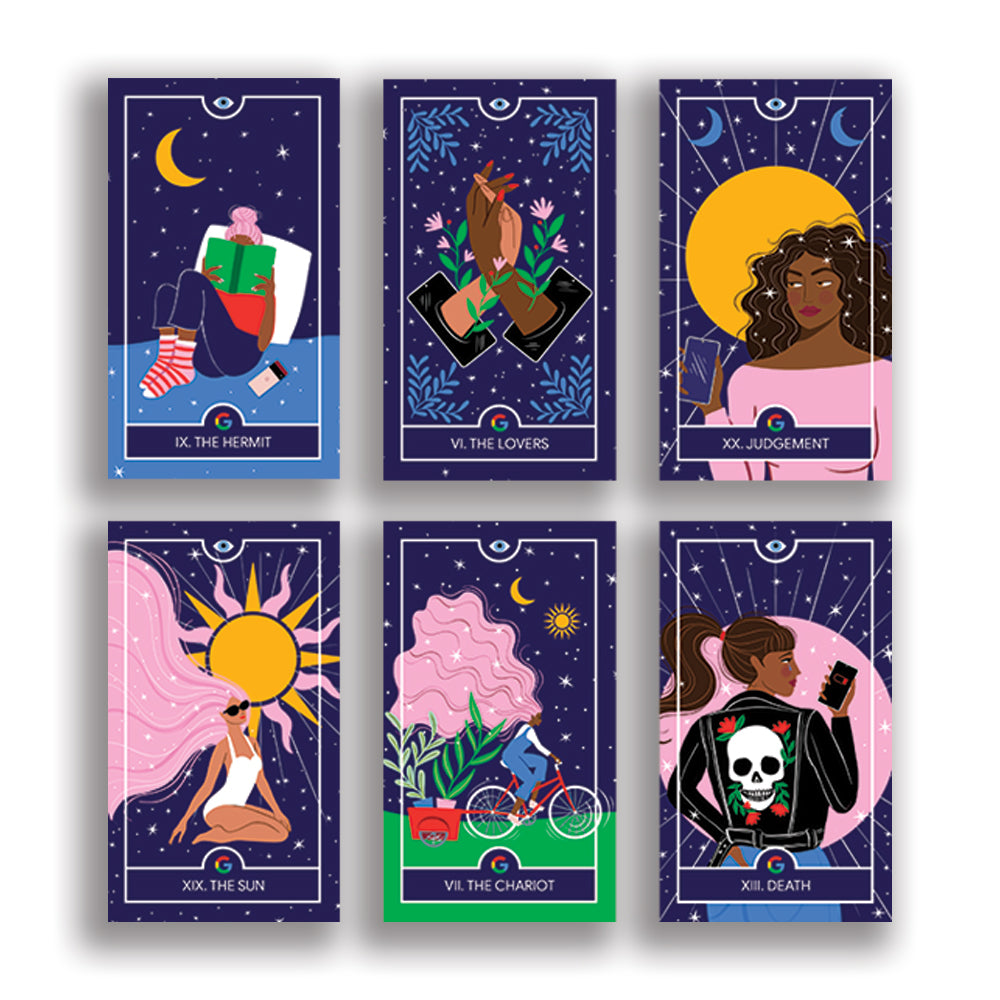 Google Pixel tARot
For the launch of the new Pixel 6 phone I was asked by Google to create a set of 78 tARot cards that tie back to the features on the new phone. Each card is available as an Instagram filter and has an augmented reality component that is unlocked via the AR camera on the Pixel 6.
The decks were exclusively printed and distributed to the members of Team Pixel on various social media platforms. 
Those receiving the mystical seeding kit were be able to use the AR camera on Pixel to "read" the tarot cards, unlocking prediction-style animations that explore the many helpful features their new phone simplifies their lives with.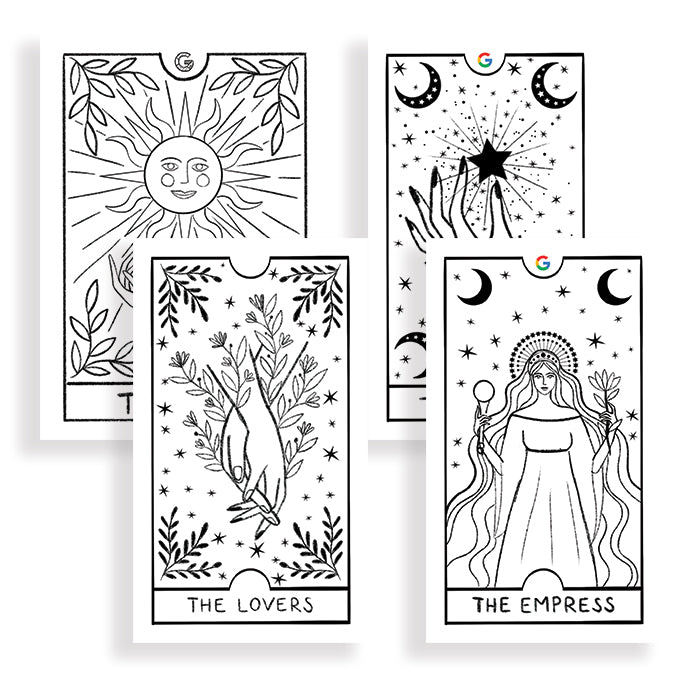 Concept Phase
I initially explored two different concepts. The first leaned on the theme of more traditional tarot cards. The second concept was to put a modern spin on traditional tarot. This was ultimately the perfect fit for Google.
The biggest challenge during the concept phase was to connect traditional tarot cards to the modern technology and the features on the new Pixel 6 phone while staying fun and playful with the illustrations. Additionally, I helped the Google AR team and the AR developer brainstorm concepts for the filters and animations. 

Below you can see snippets of my process. I explored different color themes, modern vs traditional, and some first rough sketches.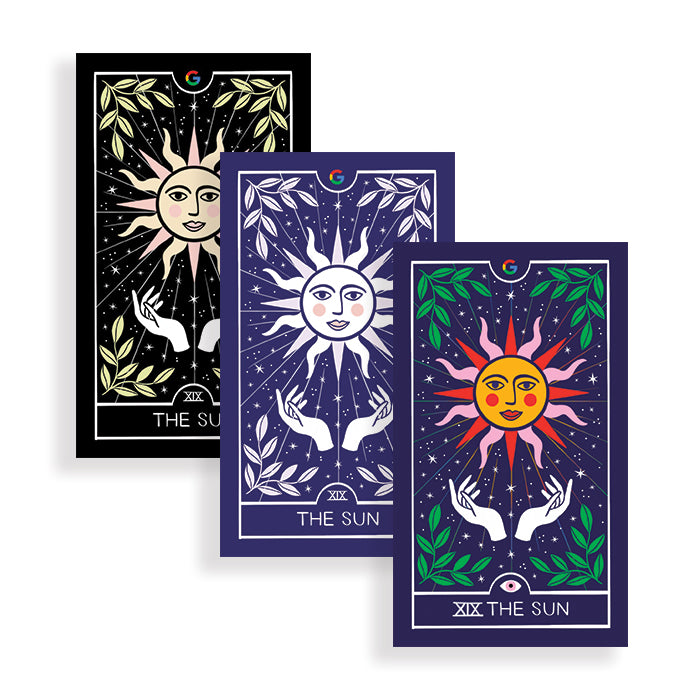 Color Concept
I explored different color combinations. Ultimately, we decided on a combination of the new Google Pixel6 color palette and the Google brand colors. I added a vibrant pink to add an extra splash of color.
This color palette perfectly reflects the fun and playful nature of the augmented reality tarot kit.
Work with me
I'd love to hear all about your project! Click below if you are interested in working with me.